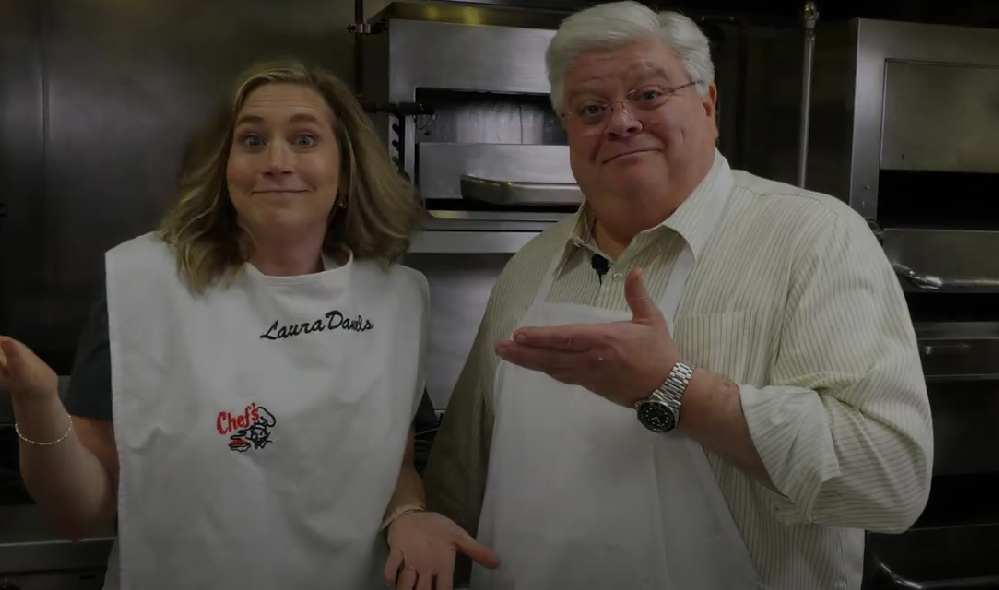 Until the dream of having my own cooking show materializes, I'll take this for the WIN!
Along with the help of Lou from Chef's Restaurant, I've created a healthy, low-calorie, low-fat, gluten free dish with proceeds benefitting the City Of Buffalo Animal Shelter! The dish is called "The Laura Daniels", and you'll see all the good stuff in it in the video below!
Of course, Chef's Restaurant is known for their large portions (HELLO, spaghetti parm!) but sometimes you want a lighter dish to stick to your healthier way of eating. I'm on that journey myself, so flavor, nutrition and calorie-consciousness were important to me.
Even moreso, I'm a big fan of the work the Buffalo Animal Shelter does, giving a warm, safe temporary home to homeless pets and those who have been surrendered. Their volunteers work tirelessly to re-home these sweet animals, and as a municipality organization, their funds are certainly limited. It would mean the world to me if you'd consider ordering "The Laura Daniels" on your next visit to Chef's!