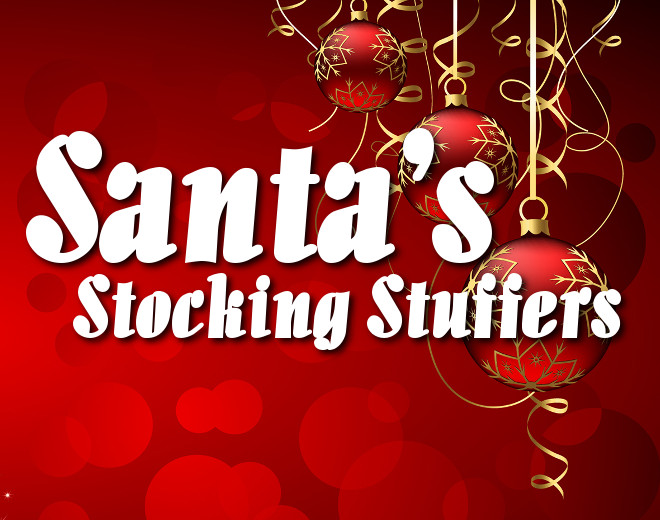 Classic Hits 104.1 has teamed up with Santa to bring you some great prizes with the Stocking Stuffer Song of the Day (11/26 – 12/21)!  Listen for these songs at the approximate times listed and be the 12th caller at 644-1041 to win!
Prizes 12/10-21:
Jewelry by Geno $50 certificate
Two tickets to Paw Patrol at Shea's playing February 14-17, 2019
Four tickets to Harlem Globetrotters at KeyBank Center on February 8, 2019
Mannheim Steamroller "Christmasville" CD and Hot Chocolate Mix
Week 4 Winners:
Jacqueline M!
Emily T. of Niagara Falls!
Missy P. of Hamburg!
Jenica F. of Niagara Falls!
Gwen W. of Attica!
Week 3 Winners:
Mary D. of Cheektowaga!
Shannon K. of Attica!
Tyler T. of Niagara Falls!
Marsha S. of Buffalo!
John M. of N. Tonawanda!
Week 2 Winners:
Jill O. of Buffalo!
Michelle G. of Orchard Park!
Mike H. of Depew!
Mary Ellen K. of Lockport!
Mike B. of Williamsville!

Week 1 Winners:
Jacek A. of Lancaster!
Nancy H. of Cheektowaga!
Carolanne M. of West Seneca!
Mary Ellen M. of Kenmore!
Karen B. of Orchard Park!