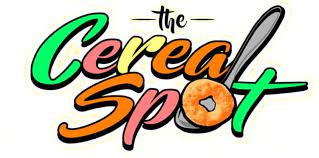 The spring edition of Bottles & Bites is Sunday, June 4 at Buffalo RiverWorks, where you'll sample some of the area's best food, wine, spirits and craft beer while enjoying great live music.
Get a FREE commemorative glass, a $25 RiverWorks gift card, access to the special VIP area plus exclusive reserve beer selections with your VIP ticket. General Admission tickets are also available.
Enjoy a sneak peek of what's to come by listening to my chat with Ranger, owner of The Cereal Spot!
The Cereal Spot is located at 547 Elmwood Ave, Buffalo, NY 14222.
Wednesday – 2 pm to 8 pm
Thursday – 2 pm to 8 pm
Friday – 2 pm to 8 pm
Saturday – 10 am to 9 pm
Sunday – 10 am to 5 pm
See you spoon!!!