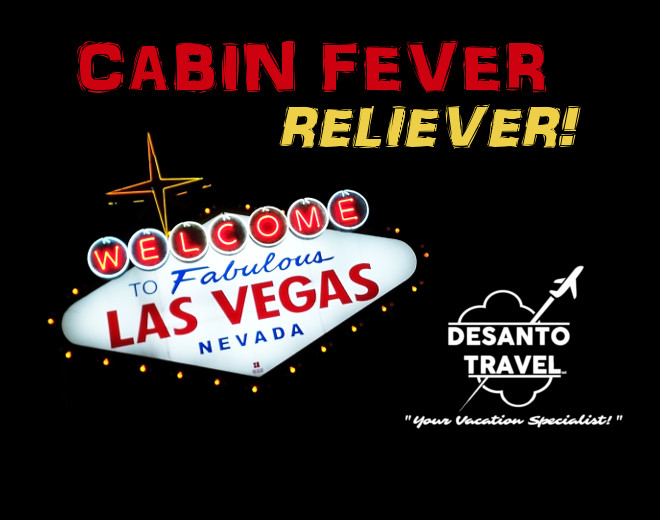 Win a trip to Las Vegas courtesy of DeSanto Travel with the Cabin Fever Reliever!
Trip includes roundtrip air for two people, 5 nights hotel and airport transfers.
Listen for your chance to qualify every weekday morning and afternoon from January 3 to January 28. Grand Prize winner will be drawn on January 31, 2022.
Qualifying Times/Songs:
Wednesday 1/26
"Miss You" by The Rolling Stones between 9am and 10am
"Forever Young" by Rod Stewart between 3pm and 4pm
Thursday 1/27
"Free Fallin'" by Tom Petty between 7am and 8am
"Sussudio" by Phil Collins between 5pm and 6pm
Friday 1/28
"The Joker" by Steve Miller Band between 8am and 9am
"Rock The Casbah" by The Clash between 4pm and 5pm