Did you know that up to 30% of your home's energy cost is lost through the walls, floor and roof due to air escaping through cracks or gaps in your insulation? If you're building a new home or renovating your existing home its important to invest in building materials that will not only last the life of your home, but save you money in the long run.
Spray Foam insulation is the only insulation that completely seals your home from air, moisture, allergens and pollutants. When spray foam insulation is applied it expands creating an airtight seal. It won't sag or settle overtime and lasts the lifetime of your home.  It can even reduce your home's energy usage by up to 50 percent each year.
To schedule your free no obligation home inspection with Buffalo Spray Foam call 600-FOAM or visit www.600Foam.com
---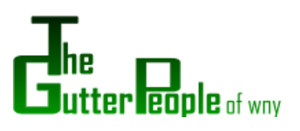 For thirty years The Gutter People of WNY offer quality work at competitive prices!
In business since 1978, The Gutter People of WNY, Inc. is a full-scale construction company. With crews in gutters, Gutter Helmet, roofing, siding, carpentry, trim insulation and windows; we can meet all of your home improvement needs whether it's a minor repair, major remodeling or light commercial work.
We understand that the contracting industry is known for fly-by-night operations, uninsured companies, and less than satisfactory products. We've been around for thirty years, are fully insured and have a product that's backed by multi-million dollar company that started right here in Buffalo, NY.
The Better Business Bureau has determined our company meets BBB Accreditation Standards. BBB accreditation is by invitation only; many companies have been turned down because they do not meet the standard of conduct necessary for the BBB seal of approval. As a standing member, your experience with us will always be a pleasant one.Click on the BBB logo to view our report.
Remember, if water cannot get out where it's supposed to, it will find a way out where it's NOT supposed to!
---